Taxi Transfers To and From Brest Airport



Brest Bretagne Airport Taxis - Fares, Distances and Where to Find Them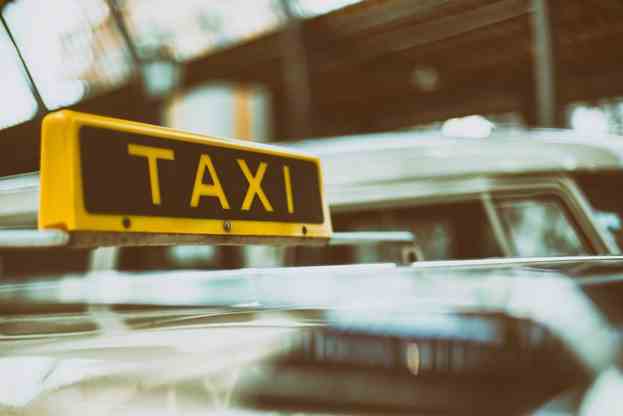 The taxi rank at Brest Airport is located in front of the main entrance of the terminal. The journey into Brest city center takes between 10 and 20 minutes, depending on the time of travelling. The trip costs around 30.00 to 46.00 euros for up to 3 passengers. The minimum price per fare is 7.00 euros. Travelling around Britanny can be time-consuming, as some journeys involve crossing water or taking a long way round natural obstacles.
A taxi transfer in a Sedan for example to Morlaix, a 40 minute trip from Brest Airport, costs between 160.00 euros and 190.00 euros. Travelling to Plouzané costs around 79.00 euros and a trip to Plougastel-Daoulas starts at 57.00 euros.
Private taxi transfers typically take place in a Ford Mondeo, Renault Laguna, Skoda Superb, Toyota Prius or VW Passat type vehicle and the rate includes one piece of luggage plus one piece of hand luggage per person.
A taxi to Gouesnou, a 4 km trip, costs ca 39.00 euros one-way, while a journey to Guilers, which lies 13.7 km to the west of Brest Airport, costs around 52.00 euros for up to 3 passengers. The taxi would travel via Bohars, which lies around 11 minutes distance from Brest Airport – a trip costing ca 44.00 euros. Sharing a mini-van on this route to Bohars costs around 57.00 euros.
Bourg-Blanc lies to the north of the airport along the D13 route. The 12 minute journey starts from 39.00 euros. Sharing a mini-van between 6 passengers costs just 64.00 euros on this route.
Kersaint-Plabennec lies to the northeast of Brest Airport, about 7.1 km distance. A trip in a Sedan taxi costs ca 39.00 euros for up to 3 passengers, and 51.00 euros for 6 people sharing a mini-van.