Brest Bretagne International Airport Hotel Bookings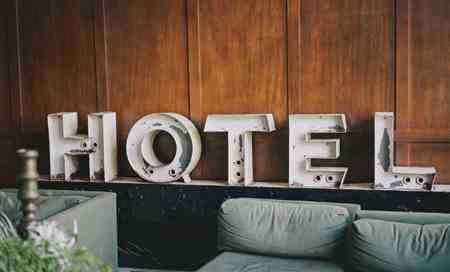 The historic city of Brest boasts one of France's most beautiful natural harbours. Renowned as a strategic naval base and famous for its maritime heritage, Brest is only 10 km from Brest Bretagne Airport, and within an hour's drive of many interesting towns and villages. In the city there are numerous tourist attractions, such as Albert Louppe Bridge or the National Maritime Museum, housed inside Brest's medieval castle.
Here is a small selection of 3 and 4-star hotels in Brest:
Hôtel Campanile Brest - Gouesnou Aeroport
The 3-star Hôtel Campanile Brest - Gouesnou Aeroport at Zac De, 30 Avenue Baron Lacrosse, 29850 Gouesnou is within a 7 km drive of Brest Airport, and just 500 meters from the entrance to the N12 route to Morlaix and Rennes. The city of Brest is just 6 km distance from this hotel, which offers guests 42 comfortable rooms with flat-screen TVs and free WiFi, private bathrooms or showers. The Hôtel Campanile Brest - Gouesnou Aeroport has an onsite restaurant and comfortable lounge where a filling Continental buffet-style breakfast is served. Family rooms are available and pets are allowed.
Hôtel Logis Center
Also with 3-star status, Hôtel Logis Center provides guests with 142 spacious, modern rooms across 5 floors, including family rooms. The hotel has its own restaurant serving traditional Brittany cuisine with a modern twist, and a bar where guests can relax with a pre-dinner drink. Business travelers are offered a 100 sqm conference room for meetings and seminars. The hotel also has its own Jacuzzi and hammam, fitness center and garden terrace with comfortable furniture. Rooms have free WiFi and 24-hour room service is available. There is private parking at the hotel. The train station is only 10 minutes away. Pets are allowed.
Hôtel L'Amirauté Brest
Hôtel L'Amirauté Brest has 4-star status thanks to its stylish modern rooms that come with quite a few luxuries. Located at 41, Rue Branda, 29200 Brest, the hotel is in the city centre of Brest, 7.1 km distance from Brest Airport. Private parking is available at the hotel. Rooms come with free WiFi. The Hôtel L'Amirauté Brest offers guests double, superior and deluxe doubles, twin and family rooms. Each room comes with tea and coffee-making facilities and LCD TV screens. Check-in is at 15.00 hours, check-out at 12.00 hours. The hotel boasts an onsite restaurant and 24-hour front desk.
Hôtel Le Continental Brest
Also 4-star, Hôtel Le Continental is located on Square de la Tour d'Auvergne, at 41 Rue Emile Zola, 29200 Brest. The hotel is in the heart of the city, only a 5-minute walk from the train station. This superb Art Deco hotel provides tourists with an unforgettable experience in rooms that are equipped with authentic Art Deco period furniture and decorations. But there is nothing old-fashioned about the quality of the amenities or the service. Guests can relax in 3 reception lounges, enjoy short strolls to the tourist attractions of Brest or have a drink in the onsite bar. There is a 24-hour front desk, room service and free WiFi in all rooms. Pets allowed. The medieval castle is only 800 meters away, the main commercial area, the Rue de Siam, is within a 300 meter walk.
La Paix Hôtel Contemporain Brest
Justly enjoying 4-star status, the La Paix Hôtel Contemporain Brest at 32 Rue Algésiras is located in the city center of Brest, within a short walk of shopping, dining and a multiplex cinema. Brest Bretagne Airport is only 8.3 km away. Rooms are presented as a successful blend of classic and modern, with chic decors that are timeless. The Rue de Siam, the main shopping street, is within 200 meters walking distance. Spacious family rooms and doubles ideal for couples come with free WiFi, onsite parking and en-suite bathrooms, satellite TV, safe and work desks. The La Paix also boasts a 24-hour front desk.
The Mercure Brest Centre Les Voyageurs Hôtel
The Mercure Brest Centre Les Voyageurs is a 4-star hotel just 2 minutes walk from Brest train station and within 800 meters of the historic port. Located at 2 Rue Yves Collet, the Mercure Brest sits right opposite one of the best tourist attractions, the National Theater and Congress Center, the Le Quartz. It is also just 8.1 km distance from Brest Airport, and a short drive from the access point to the N165 and N12 motorways that lead to Rennes and Nantes. Boasting a 24-hour front desk, onsite bar, facilities for disabled travelers, family rooms and comfortable, spacious doubles, the Mercure Brest is within a short walk of the Chateau de Brest and National Maritime Museum. Rooms come with free WiFi and satellite TV.
Divided by the Elorn River, Brest makes for a great city destination in northwest France, if you only have a long weekend to spare, but it's also an ideal base for longer holidays in Brittany.
Recommended Hotels Near to Brest Airport
Find Hotels near to Brest Airport
Frequently Asked Questions - Brest Airport Hotels