Bus Transfers To and From Brest Airport



Buses to and from Brest Bretagne Airport with Bus Routes and Times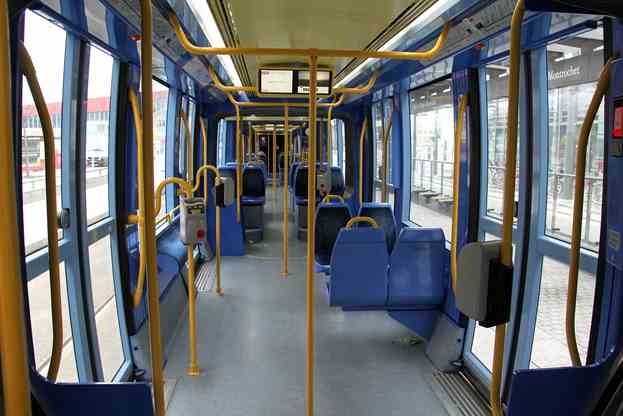 Travelling from the airport to the city of Brest and surrounding towns and cities is easy - there are several bus operators that serve the airport, city center and rest of département of Finistère. A shuttle bus connects Brest Airport with the city of Brest, and from there travelers can take buses to all parts of France and other Brittany destinations via long-distance buses or trains.
Shuttle from Brest Airport to the City of Brest
The airport shuttle takes only 10 minutes to get from the airport to the city of Brest, which lies ca 10.2 km northeast of Brest Bretagne Airport. There are numerous shuttle runs a day, every day of the week, starting early in the morning at 5.05 hours and running until 20.05 hours at night (Mondays to Fridays). On Saturdays the shuttle stops running at 17.40 hours, and on Sundays at 19.25 hours. Tickets cost 1.60 euros per person one-way and can be bought either in advance online at www.bibus.fr, or from the driver on the day. The shuttle is Bibus Line 40.
Buses from Brest Airport to other Parts of Finistère Département
Quimper is one of Brittany's most popular seaside resorts. Travelling from Brest Airport to Quimper costs just 6.00 euros per person with Penn-ar-Bed buses. They stop at central Brest, Le Faou, Pleyben and Quimper. Passengers need to change at Pouillot to get to Pleyben and onwards to Quimper.
To get to Plouzané takes just over one hour by bus and Tram Line A. First, take the airport shuttle 40 to Port de Guipavas tram station. Take the A Line to Porte de Plouzané, which takes 38 minutes, then the Bibus Line 15 ( Plouzané Bourg) from just outside the station. The bus takes just 6 minutes to arrive at Plouzané, the town centre La Trinité stop.
Travelling to Morlaix, means taking airport shuttle 40 to Porte de Puivapas tram station, then onwards to the Gare de Brest via Line A, or when the line is not operational, directly to the train station. SNCF trains headed for the Gare de Paris-Montparnasse 1-2 Paris stop at Morlaix.
For other routes and prices, please visit the Penn-ar-Bed bus website
Route Provider Contact Details: Penn-ar-Bed, Tel +33 2 98 90 88 89, 2 Place du 19ème Ri, 29200 Brest
Long-Distance Buses from Brest Railway Station
Ouibuses leave from Brest railway station run to Paris-Bercy Seine. Special deals start at just 9.99 euros, but the standard fare is 18.99 euros per person one way. The trip takes at least 9 hours and 50 minutes (www.ouibus.com).
Buses from Brest railway station to Quimper take 1 hour and prices start at 4.99 euros per person, via www.oiubus.com. Buses leave at 06.45 hours, 10.10, 13.00 and 20.30 hours.
Buses from Brest railway station to Nantes take 4 hours and 40 minutes, tickets cost 11.99 euros per person for a one-way ticket. Two buses leave during the day: 06.45 hours, arriving in Nantes at 11.25 hours, and leaving at 13.00 hours to arrive in Nantes at 17.45 hours (Ouibus)
Flixbus (www.flixbus.com) goes to Rennes from Brest railway station, leaving at 20.40 hours and arriving at 01.15 hours. Depending on the deal available, ticket prices can be as little as 2.99 euros, but usually are around 8.99 euros per person for the 4 hour 35 minute trip.
Which Bus services/routes have stops at Brest Airport?